Pop artist Peter Max brings color to Raleigh
He has painted the last seven presidents, Marilyn Monroe and Lady Liberty, and his work has been featured everywhere from government stamps to Boeing jets, but what makes Peter Max truly stand out is his undying love of color and his optimistic portrayal of the world around him. Born to parents who were forced to flee a Nazi Europe, Max traveled all over the world and often credits his time in Paris for fostering his love of art. His family eventually settled in Brooklyn, and Max quickly became a household name. Colorful palettes and psychedelic pop imagery allowed him to interact with some of the most influential artists of all time. His travels and career now bring him to the Mahler Fine Art Gallery this November, and Raleigh Magazine had an opportunity to learn a little more about this colorful icon.
You have been an art icon for over 50 years but your work remains fresh and relevant, how do you keep your art so current?
Well, it is because I paint everyday of my life really. Technically, I spend five days a week at my studio and when I'm not at my studio, I paint and draw. I stay present and aware of everything that is relative and current.
You seem to associate closely with music, from painting Ringo's piano to recently painting the judges of "The Voice." How does music influence your art?
Simply put
, I've fallen in love with music so it inspires me. Especially when I got well known, I got to meet all of these amazing people. I got to meet The Beatles and so many amazing artists personally. They've all been to my studio. You cannot imagine how wonderful that has been for me.
Your artwork always feels optimistic and you talk about love often. Is it your goal to promote love and optimism in your work?
It's just in me. It's just natural. I am focused inside by my art, on my colors, on the music. I'm focused where it is all lovely.
And you are bringing that art and spirit to the Mahler Fine Art Gallery. How do you choose pieces for a show?
I always select pieces with my assistants. It is a natural procedure we have developed. We always create a nice broad variety.
Do the pieces vary depending on the location? Would the pieces you select for Raleigh be different than, say, Los Angeles?
It could be. It's always a little bit different. Each piece for each show is always individually picked.
What advice do you have for artists trying to find success today?
I say just draw, paint, do what you like [doing] and follow your feelings; that will always work. I think if you're a good artist and people enjoy your work then you're giving a lot to the people and they appreciate it. It becomes a very beautiful circle.
It has been said that your work is the building block for popular apps like Instagram and Photoshop, in which you take an image and bring more to it. How does it feel to help foster art for so many?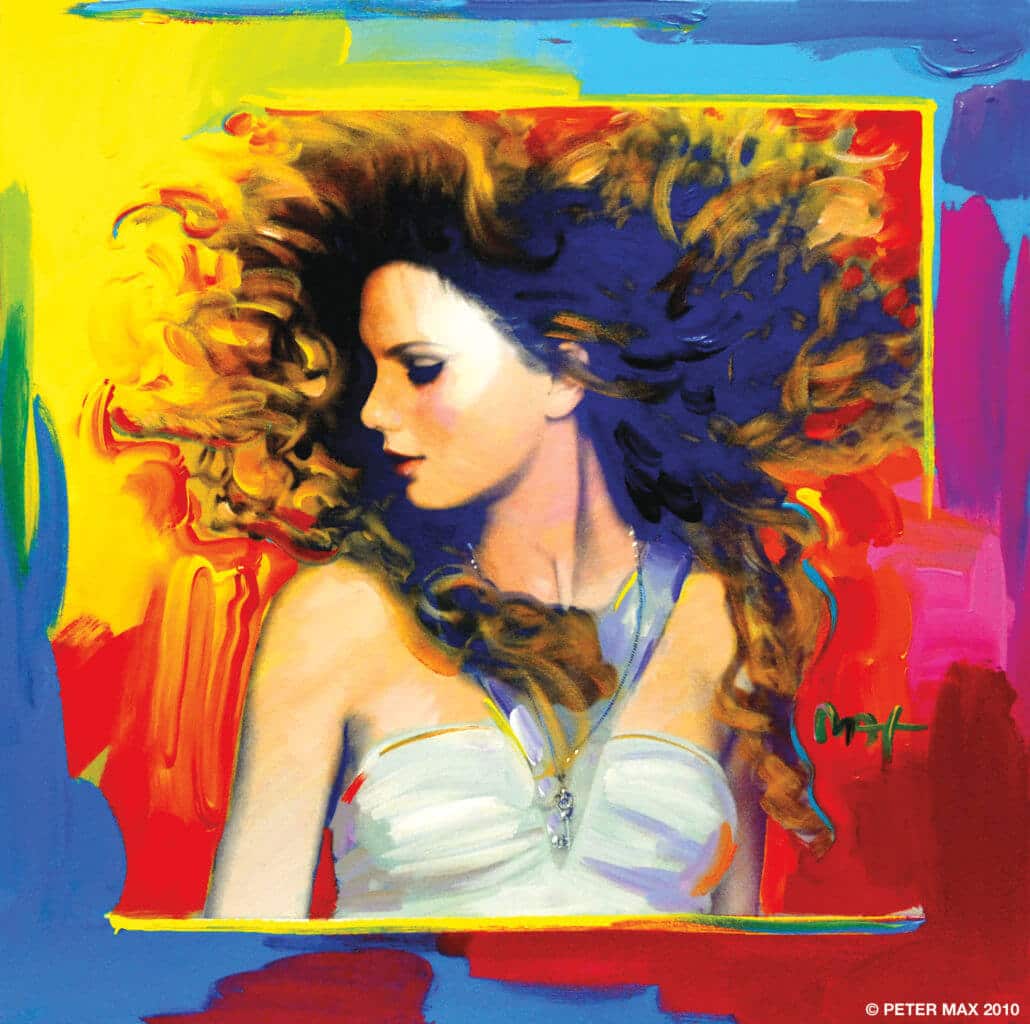 It's wonderful. There's so much available now to us in our lifetime. The colors are there, the reproductions are there, the mediums are there, it's endless.
Your work is momentous, spanning everything from painting the hull of a ship to being the official painter for the Olympics and World Cup; is there any experience that stands out above the others as a favorite?
I think every single day, something new happens. I'm so appreciative that I can do it. That's what stands out as important, I just appreciate the millions of favorites all the time.
You have also painted the last seven sitting presidents. I know you talk about being spontaneous, but in an election year, are you looking ahead and brainstorming about future portraits?
Sometimes I think about it ahead, but sometimes not. Mostly it is spontaneous and whatever happens new and now.
Do you have any other words for your fans in Raleigh?
I can't wait to meet them and to be there, for me that's the big thrill. That's what I enjoy.
Meet the artist at Mahler Fine Art Gallery
Fri., Nov. 18, 7 p.m.-9 p.m.
Sat., Nov. 19, 2 p.m.-5 p.m.
Sun., Nov. 20, 1 p.m.-4 pm.
RSVP: 919.896.7503 or info@themahlerfineart.com