An ancient technique transforms silk and wool into wearable art
When you hear the word "felting" you may imagine cute woolen mice or a pair of slippers, but you won't find many woodland creatures at Nadia Bevegni's Cary studio. The Italian felt artisan learned her trade in the Italian Alps. She would drive for an hour-and-a-half through the mountains to participate in special workshops transforming raw wool into beautiful designs and studied under International master feltmakers Romina Dogliani and Ruth Bucci Baumer.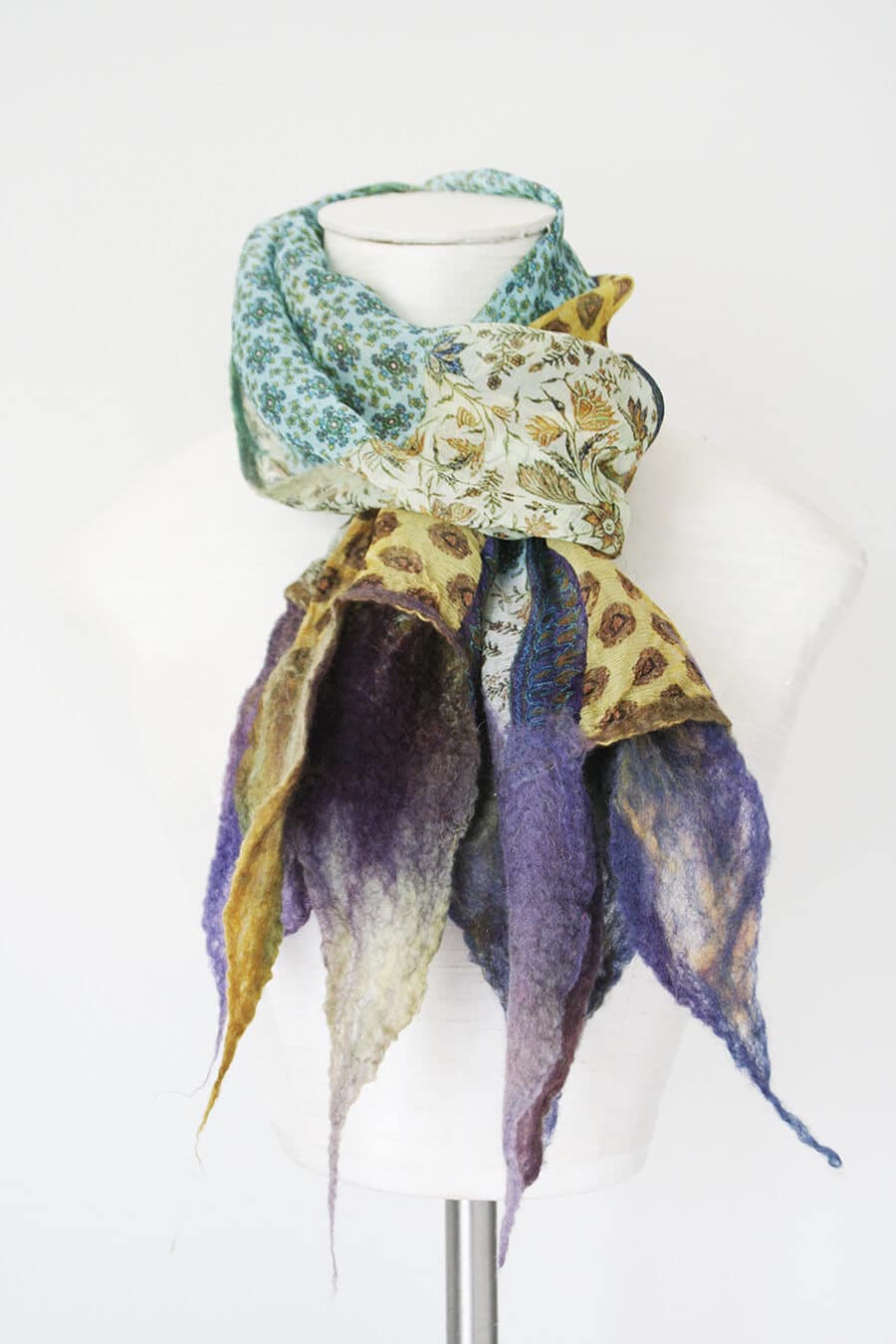 Most Americans are familiar with the needle felting technique where you press a device made of small needles into the wool to create shapes (like animals) or designs on fabric. Instead, Bevegni, who relocated to Raleigh four years ago, focuses on wet felting, a method where the artisan applies water and soap to the raw wool fibers then works it into a shape or cloth.
"The fibers tangle together through this motion," she says.
But since learning the craft, Bevegni has embraced a different technique, known as the ancient Japanese Nuno method, or laminated felting. The artist binds the wool to other lightweight fabrics such as silk to create a more modern effect that translates into delicate, wearable pieces.
"I was impressed by the texture, the elegance and luxury that the silk and wool can make together," she says.
Staying in touch with her homeland, Bevegni sources silk fabrics and scarves from Italy then transforms them into these one-of-a-kind statement pieces. She also finds inspiration from the Italian landscape and the natural world, layering beautiful and unique combinations of color over the pieces.
For more information visit itfelt.wordpress.com. Bevegni will be teaching felting classes at Downtown Knits in Apex, visit downtownknits.com for dates/times.