Wake County has a big ole pot of money—$56 million, to be exact. It's called the interlocal fund and county officials can choose to use it not for housing or for roads, but only for arts, culture, sports or convention related, tourism-promoting projects. In the fall, the county put out a call for information on planned or proposed projects; with timelines ranging from 2019 to 2024, they would ideally cost at least $20 million, and could potentially request use of interlocal funds. Eight organizations responded to the county's request for information; here, we break down who's vying for the funds and what for.
City of Raleigh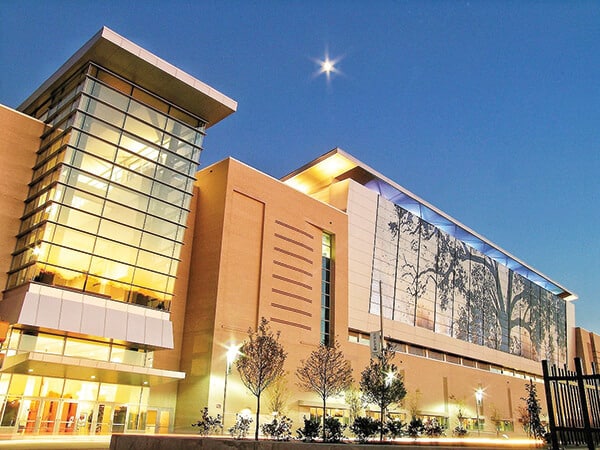 Project: Expansion of Raleigh Convention Center, including adding new headquarters hotel.
Purpose: Accommodate additional, larger events and visitors to the area.
Estimated cost: $225 to $275 million.
North Carolina Football Club
Project: Downtown Entertainment and Sports Center – A 22,000-seat entertainment and sports center in downtown Raleigh with office, hotel, retail and multi-family residential space.
Purpose: Secure a bid for a Major League Soccer franchise/provide additional space for sports and entertainment events.
Estimated cost: $150 million, or $11 million per year for 30 years beginning in fiscal year 2022.
Friends of Raleigh Wake
Project: City County Stadium Project – A public stadium in Southeast Raleigh for football, soccer, lacrosse and track to hold 8,000 people.
Purpose: Fill the gap of the ballpark previously located on Peace Street between West Street and Capital Boulevard.
Estimated cost: $249,000.
Town of Cary
Project: Indoor multiuse sports facility to include basketball courts, space for E-sports, arena with 4,000+ seats surrounding a center court, concession and dining areas, storage space for athletes and faculty, meeting/classroom space.
Purpose: Strengthen Wake's competitive position as a sports tourism destination, and attract more large-scale sports events and tournaments to drive overnight visitation.
Estimated cost: Construction: $88.2 to $100.8 million; soft costs: $26.5 to $30.2 million.
William Peace University
Project: A 12,000 square foot performing arts center including a 600-seat auditorium and black box theater.
Purpose: Accommodate planned university performances and offer more usage to the local theater and performing arts community.
Estimated cost: $30 to $32 million.
North Carolina Museum of Art
Project: East Building renewal project with a new education and conservation center, collaborative work environments, redistributed libraries and a park level connected to the festival lawn, amphitheater and Museum Park, a conservation lab and art resource center.
Purpose: Foster creative work environments, provide connections between art and the science of conservation and support public programs.
Estimated cost: $25 to $30 million.
Centennial Authority
Project: Renovation/expansion of PNC Arena, adding hospitality spaces, a rooftop bar/restaurant, multiple club and concession spaces, office and meeting spaces and an enlarged plaza space.
Purpose: Accommodate more fans/fan revenue, entertainment events and Carolina Hurricanes operations and management; showcase the region's food and beverage culture.
Estimated cost: $200 to $300 million.
Marbles Kids Museum
Project: Renovation and expansion adding about 55 to 60,000 feet of space.
Purpose: Achieve growth and be a key attractor to Wake County.
Estimated cost: $45 million.
According to Wake assistant county manager Denise Foreman, county staff is working through a review of the projects and no date has been set for recommendations that will be presented to stakeholders and then county and city leaders. "The recommendations won't provide funding commitments to most of the responses," Foreman said in email. "This was a request for information only and was not a process designed for making decisions on the projects outside of PNC Arena and the Raleigh Convention Center."